What I do.
Bespoke Personal Training
Social me.
Let's connect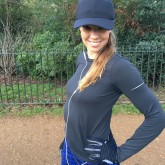 Annabel Kukulski
Personal Trainer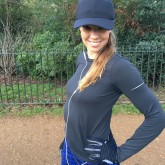 Annabel Kukulski
Personal Trainer
Hi, I am Bells. I am a Personal Trainer. I am passionate about fitness and the physical and mental benefits of regular exercise and eating healthy food and I want to share my secrets…
Exercise transformed my body, it helped improve my motivation at work, allowed me some 'me' time to unwind and de-stress, raised my energy levels and improved my mindset and relationships.
Introducing a healthier lifestyle, cycling around London enabled me to explore the World through a different lens and I felt so much happier and more confident on the inside and out.
I changed careers from client management in fashion and advertising to become a Personal Trainer so I can share my experiences and secrets on fitness and fashion.
Annabel's style of workout focuses on you as a person, taking into account your schedule, lifestyle, personality and long-term goals, creating workout schedules that you'll actually look forward to.